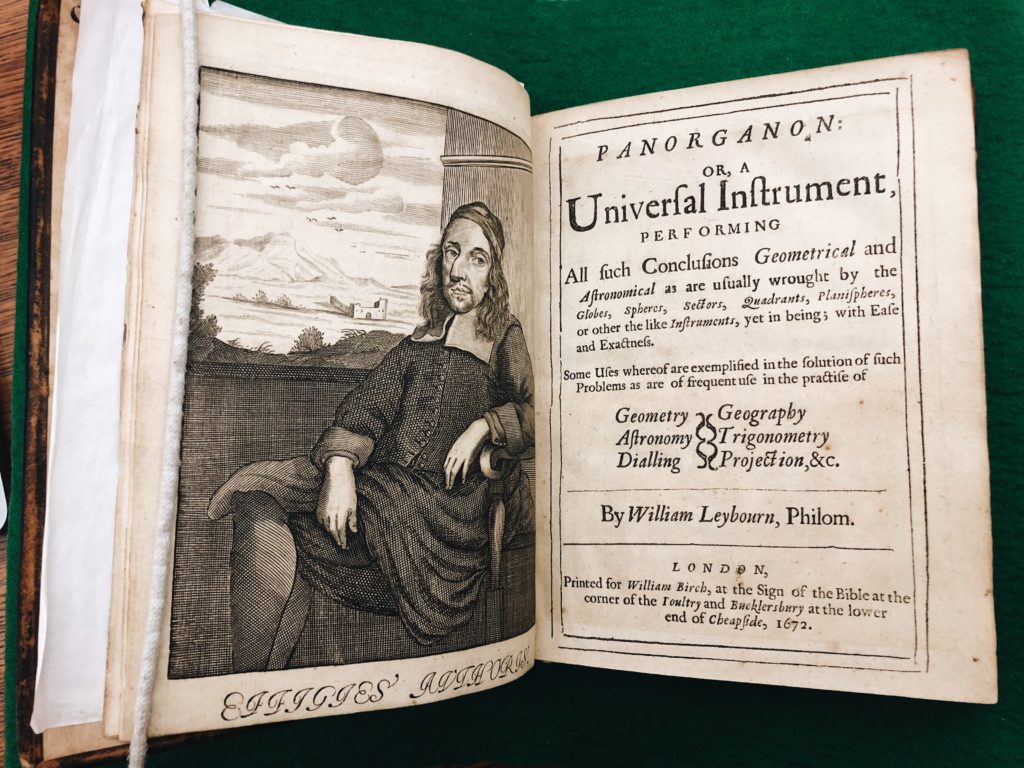 This poster presentation will distill the full physical description of NYPL Rare Book Division's first edition copy of William Leybourn's 1672 Panorganon; Or A Universal Instrument. The panorganon is an instrument Leybourn invented for "performing all such conclusions geometrical and astronomical … usually wrought by … globes, spheres, sectors."
Elements considered for the project include binding, paper, type, provenance, fold out diagrams, authorship, printing history, errors in pagination, and an advertisement.

A descriptive bibliography is a close physical description of a book. The work includes (but certainly is not limited to) asking questions about how the book was bound and what type of paper(s) and fonts are used. Results of the research should provide a full description of form, condition, creators, and history. It contextualizes the book, honors its materiality, codifies research, and can determine financial value.

The project will be presented during the poster session from 7:30-8:00.