Tag:
descriptive bibliography
This engaging digital exhibit combines custom interactive maps with 17th-century cookbooks to communicate the concrete relationship between food and empire that fueled the rapid expansion of global trade, expansion, exploration, and extraction in the early modern era.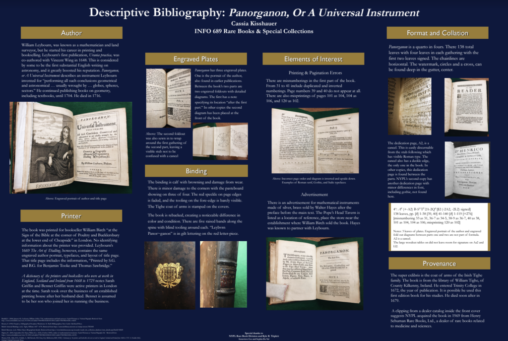 A descriptive bibliography of William Leybourn's 1672 book Panorganon; Or A Universal Instrument. Evaluating the book's physical makeup, creators, condition, and history.