InfoShow – Visual Literacy in Pre-K Visual literacy is a critical skill that enables individuals to navigate the world of visual media. While the research shows multiple benefits of introducing…
A survey and discussion of innovative art interfaces used by art museums and other art related institutions. Based on compiled data the project makes suggestions regarding best practices to enhance user engagement and enjoyment.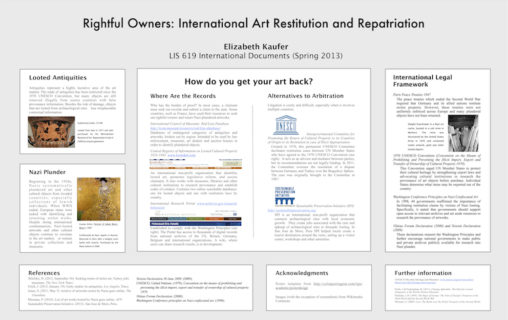 International agreements attempt to ensure that looted antiquities, artwork and other cultural objects are returned to their rightful owners, but success depends on whether or not individual countries dedicate the necessary resources to opening up archives and support the process of restitution.