This project was conducted by Monica Gao, Dani Frank, Xi Zhang, and Yangyang Long, members of the design team Very Practical Lemur. A full user-centered responsive re-design of the Voorheesville Public Library website, starting from user research and persona development through card sorting and tree testing the information architecture and finishing at a responsive digital prototype.
User research to Persona and Scenarios
After conducting interviews and surveys with our site's target audience and consulting competitive sites, we listed key findings to keep in mind while designing our site.
Card Sorting and Tree testing
We continued to test and redesign our information architecture using new findings from card sorting and tree testing.
Paper prototype and Final wireframe
We had fun creating our paper prototype, and received helpful feedback from our testing.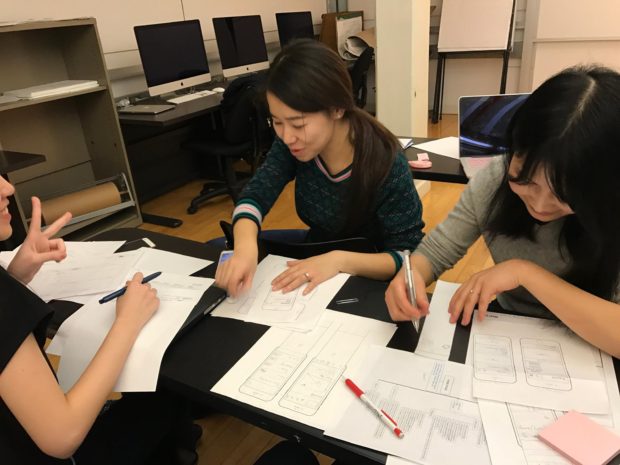 Here is the final wireframe for our site. We also designed and tested a mobile site version for the Voorheesville Public Library.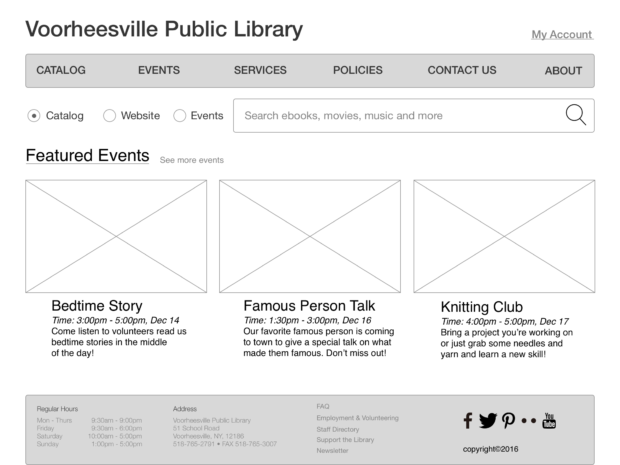 Final Site
Our final design took into account our goals of creating a simple, less cluttered design with easy navigation.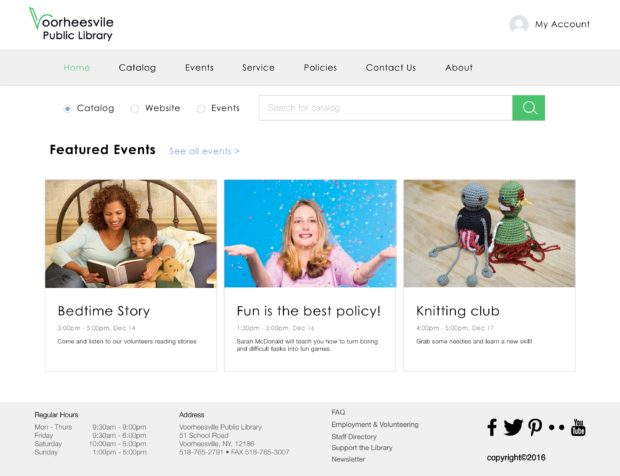 This is an user-oriented project which started at Information Architecture and User Interface class. Voorheesville Public Library website was selected as the subject.
Slides:
https://drive.google.com/open?id=12151G2oxeyH-EgTL_N27gZ_mJ4zLd_FQtwpGRnIQHMM