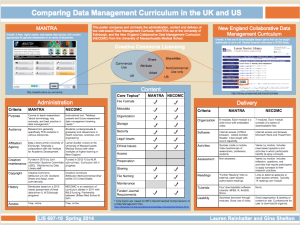 This poster compares and contrasts the administration, content and delivery of two web-based Data Management Curricula: MANTRA from the University of Edinburgh, and the New England Collaborative Data Management Curriculum (NECDMC) from the University of Massachusetts Medical School.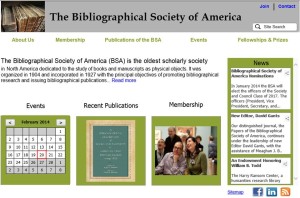 Throughout the Fall 2013 semester, Lauren Reinhalter, Rob Hudson and Laura Brown (RHB), redesigned the Bibliographical Society of America (BSA) website. RHB's goal in the redesign was to…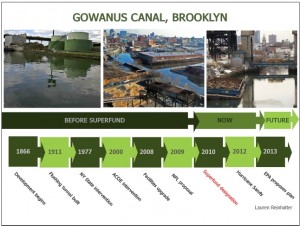 Almost immediately upon its completion in the 1860's, the Gowanus Canal in South Brooklyn became known for its contamination. In 1887 the New York Times reported that the Canal "was pronounced to be offensive and dangerous to the health of the people presiding in the vicinity". This "water highway" was purported to carry the power of the sea right into the city, bringing with it industrial capabilities; but in fact, the dead-ended canal was a semi-stagnant body of water without tidal flow to flush its contents out into Gowanus Bay.
On March 4, 2010, after over 100 years of degeneration and political paralysis, the Gowanus Canal was finally designated as a Superfund Site by the Federal Government. This designation allowed the Environmental Protection Agency (EPA) to investigate contamination at the site and develop a remedy. As recently as March 2013, the EPA finalized a $500 million plan to dredge and cap the Gowanus Canal; however, the cleanup has yet to begin.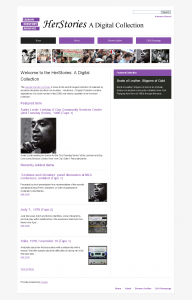 This archive is possibly the largest collection of digitized audio materials about Lesbians and Lesbian communities, featuring notable Lesbian artists and activists, including Mabel Hampton, Audre Lorde, and Adrienne Rich. It also features the women of Buffalo, New York, who were interview subjects for the now seminal work of LGBT studies, Elizabeth Kennedy and Madeline Davis' Boots of Leather, Slippers of Gold: The History of a Lesbian Community. This archive provides an oral account of 20th Century LGBT life, particularly the 1920s through the 1990s, a time in which being gay was rife with conflict.