Author: Alyce Currier
Alyce Currier (they/them) is currently enrolled in Pratt Institute's M.S. in Information Experience Design, expected to graduate in 2023. After studying sociology and media studies as an undergraduate, they spent the last decade working in the tech industry. With a critical but optimistic eye toward technology, they are particularly interested in exploring what it looks like to build strong, intentional communities and systems of support (both online and offline) outside of corporate control, and building meaningful connections in an increasingly stressful and exploitative attention economy.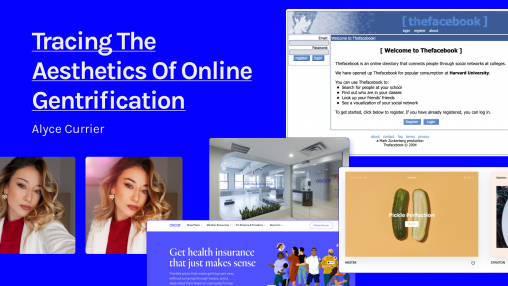 This paper explores how the aesthetics of online gentrification, tied to the commercialization of online space, parallel and differ from the aesthetics of urban gentrification, with a focus on homogenization, transience, professionalization, and authenticity.