Author: Yiren Wang
I'm a graduate student at Pratt Institute, majoring in Data Analysis and Visualization. After graduated from the Guangzhou Academy of Fine Arts, I worked as a graphic designer for six years. My last job was being a senior design officer and visual design manager at Shenzhen Center for Design (SCD), which organizes competitions, curates exhibitions, and researches topics on anthropology and urbanism about the city. Besides managing the visual identity system, most of my projects at SCD were related to architecture and urban design, and many of them are data and logic based. This triggered me to come to the United States, and continue my study on visual design, specifically in mapping and data visualization.
A full re-design for the Arts For All website, including user research, card sorting, tree testing, competitive analysis, sketching, and prototyping.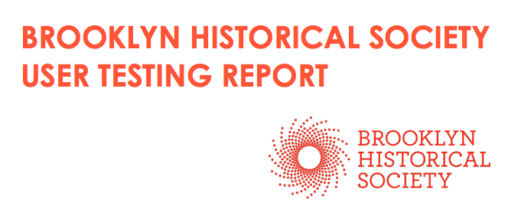 In this project, five students developed a user testing plan to identify potential usability problems found on the Brooklyn Historical Society's website (brooklynhistory.org). Ten participants who were familiar with BHS and/or interested in the history of Brooklyn were recruited and completed a series of tasks and questionnaires. After all testing was complete, the results were reviewed and recommendations for potential usability problem areas were provided.