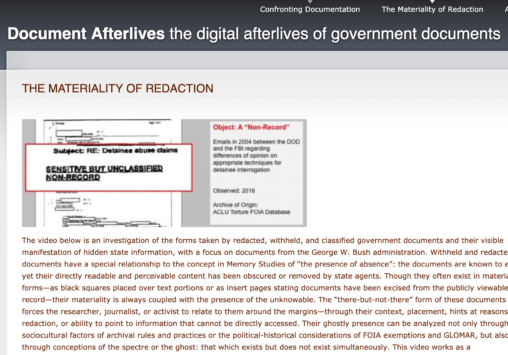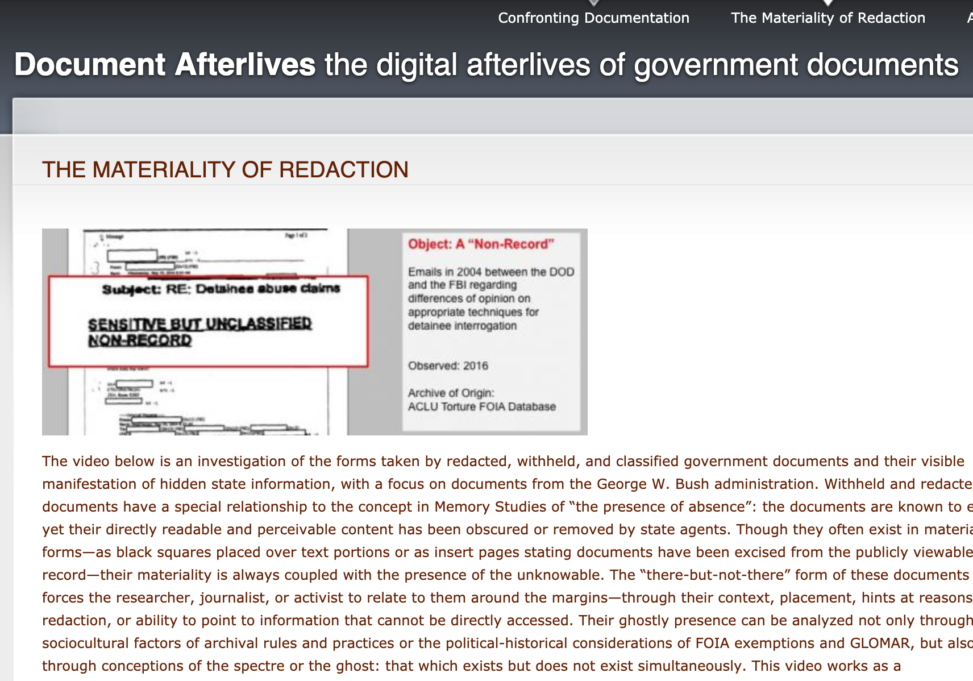 "Confronting Documentation of the US War on Terror" takes document summary metadata of US government documents from the ACLU Torture FOIA Database and re-presents it in an online slideshow to confront the viewer with aspects of the original documents that might not be immediately visible without that ACLU metadata. It highlights both the value of archival labor (collection-building & metadata) and the importance of public access to government information to work toward accountability.
Pratt Libraries has been collaborating with students in three courses at the SI to improve the user experience of their website. We will have presentations from each student project followed by a discussion/Q&A. We will talk about the different methods and lessons learned from each project. Nick Dease, Digital Learning Librarian, will also be part of the discussion.
Over the course of the semester student in LIS 619: Information and Human Rights, created a visual mapping of the ways in which information supports Human Rights. The presenters will describe the process and the outcome.