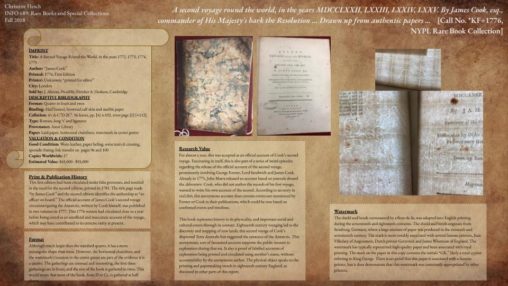 Bibliographic research of "A second voyage round the world, in the years 1772, 1773, 1774, 1775. By James Cook, esq., commander of His Majesty's bark the Resolution… Drawn up from authentic papers …" The project demonstrates description, analysis and in-depth research required of rare book bibliographers.
Conference-style presentation describing team work on a metadata application profile and metadata entry form for electronic theses and dissertations. The presentation provides an overview of the materials produced and reflection on the process/lessons learned.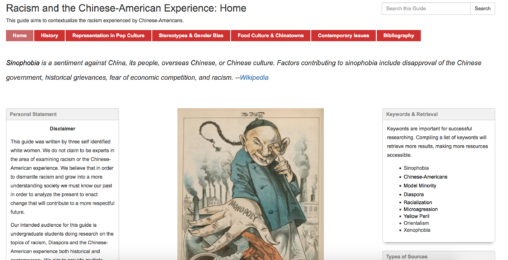 "Racism is a learned behavior, influenced by fear and sustained by ignorance. This Libguide was created to help students better contextualize how discriminatory policies and fear mongering produced widespread racism against Chinese-Americans. In order to dismantle racism, it is imperative to recognize it's many forms both historical and contemporary.
The creators, three self-identified white women, do not claim to be experts on the Chinese-American experience and we recognize our privilege in the creation of this guide. We welcome any and all criticism and hope to create discussion around the power of librarians as content creators."