Person: Iddris Sandu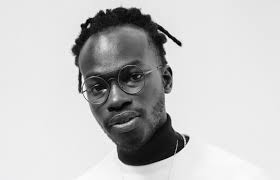 Iddris Sandu is a 22-year-old architectural technologist entrepreneur paving his own way in the field of technology. Raised in South Central Los Angeles, technology always sparked his interest as a child. At the age of 8 years old, while visiting his home country of Accra, Ghana with his family, his father abandoned him in the village and returned to the States with his passport. Abandoned for almost 9 months, he was finally able to get in contact with a non-governmental organization that was able to assist him in returning back home.
Upon his arrival back to the States the first iPhone had just been released. So inspired by the iPhone and the possibilities of what it could do, he began teaching himself every program language. For the next 2 years he spent most of his time at the Torrance Public Library, teaching himself how to code in C#, JavaScript, and Python. While checking out books in 2011, a Google designer noticed him and offered him an internship with the company. At 13 years old he was contributing to the development of Google's social network.
Sandu created an app for his high school that provided students with navigation directions to their classrooms at only 15 years old. The application received a great amount of notice, including President Barack Obama. Sandu was invited to the White House to meet Obama and was presented with a commendation certificate. He then wrote an algorithm that he would eventually sell to Instagram and began consulting for Snapchat by the time he was 18. At 19, he worked for his last major company, Uber, where he developed a collision detection interface for the autonomous vehicle program. After his work for Uber, he stopped working for major companies to focus on work that would impact kids that looked like him and create accessibility that would increase diversity in the field of technology. His mission since then has been to bridge the gap between the informed and uninformed.
Sandu has also been focusing on merging hip hop culture and technology. His most notable work has been in the collaboration of the Marathon Clothing store with late rapper, Nispsey Hussle, which is also the world's first smart store. He created the iOS app that enables visitors to unreleased music and video content by scanning the pictures on items of clothing, unlocking augmented reality experiences. The store received much acclaim from other big names in hip hop such as Kanye West, Jay-Z, and Jaden Smith and is currently collaborating on projects with them.
Place: Museum of the Moving Image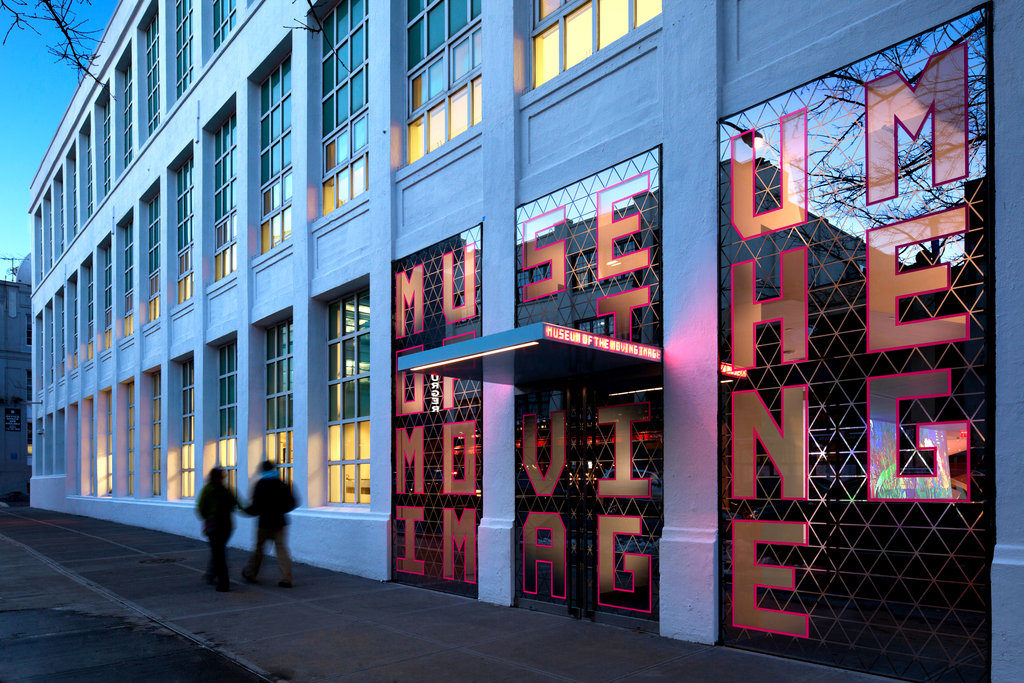 The Museum of the Moving Image is an institution which expands the appreciation and understanding of art, history, technique, and technology of film, television, and digital media. The museum collects and preserves moving-image relation artifacts while presenting exhibitions along with education and interpretive programs. The exhibits encompass notable audio and visual elements that are designed to assist the public in grasping the history of the industry and comprehension on its evolvement.
Located in the Astoria neighborhood of Queens, New York, the institution was originally opened in 1988 as the American Museum of the Moving Image. It underwent an expansion in March of 2008 and reopened in January 2011. The museum is so remarkable due it being the country's only museum that is devoted in the preservation and exhibition of the "moving image" in all its forms. The Museum screens more than 400 films each year, ranging from a diverse mix of classic and contemporary films. Many public panel discussions also take place at the museum such as the Pinewood Dialogues, which is a continuous series of conversations with the creative professionals in film, television, and digital media. Also maintaining the nation's largest and extremely comprehensive collection of artifacts in relation to the moving image, the museum holds a great amount of pivotal history amounting to over 130,000 artifacts from every stage of producing, promoting and exhibiting motion pictures, television, and digital media.
The institution holds many noteworthy exhibitions each year that receive great acclaim. The Breaking Bad exhibit creates access to the props, costumes, schemes, more behind-the-scenes material that contribute to the transformation of Walter White. The Magnificent Obsessions exhibition showcases the little pieces that contribute to the bigger picture, such as set design and actor's research. For example, the exhibit displays the notes of the production designer from Catch Me If You Can. The museum also has a theater which is one of its main attraction. Seating 267 people, it features classic films, filmmaker interviews, and live events.
Thing: Levi's Smart Jacket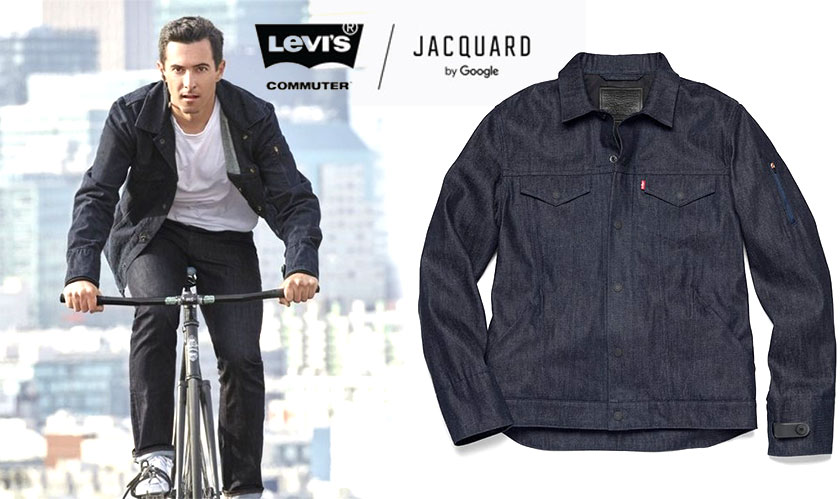 A collaboration between Google and Levi is resulting in a line of tech-infused denim jackets. The Levi's Trucker Jacket was originally released in 2017 but now features Google's Jacquard technology, making some notable upgrades. The tech features are installed on a now smaller Bluetooth-enabled tag that acts as a touchpad. Clipped into the jacket's let cuff, one can control their applications by swiping on it. One is capable of setting which apps you want to function with different gestures: a swipe up, swipe down, double tap, and cover. Jacquard has also been upgraded to be compatible with more apps. Utilizing the gestures, one is able to take a selfie from their cellular device, overlook their calendar and traffic conditions, and activate Google Assistant. There is also an "Always Together" feature which alerts you if become separated from your phone while wearing the jacket. The jacket has all these tech features while being fully washable.
Unlike the original jacket, cost is significantly lower due to the Jacquard Bluetooth. The original jackets had touch-sensitive Jacquard threads weaved into the sleeve itself which made them costlier. The new and improved jackets are created normally and are then inserted with a small Jacquard fabric weave inside the cuff of the sleeve. Initially costing $350, the cost dropped to $198 for the standard jacket, and $248 for the Sherpa Jacket, which included insulation for weather. The only difference physically between the originals and the new jackets are the left cuff being a tad stiffer due to there still being some electronics in there despite Jacquard being able to work with touch sensitive threads.
Sources:
About. (n.d.). Retrieved from http://movingimage.us/about/.
Bell, K. (2019, September 30). Google and Levi's introduce a new smart jacket that can answer calls and snap selfies. Retrieved from https://mashable.com/article/google-levis-jacquard-trucker-jacket/.
Bohn, D. (2019, September 30). Google's Project Jacquard is available on new Levi's jackets. Retrieved from https://www.theverge.com/2019/9/30/20888909/google-levi-project-jacquard-available-trucker-sherpa-jackets-price-design.
Iddris Sandu is Going to Change the World. (2019, September 24). Retrieved from https://www.surfacemag.com/articles/iddris-sandu-is-going-to-change-the-world/.
LaScala, M. (2014, August 11). Why the Museum of the Moving Image is the Coolest Museum Ever. Retrieved from https://www.cntraveler.com/galleries/2013-09-12/photos-museum-of-the-moving-image-exhibits-queens-new-york.
Museum of the Moving Image. (2019, October 15). Retrieved from https://en.wikipedia.org/wiki/Museum_of_the_Moving_Image.
Oteng, S., Oteng, S., & Oteng, S. (2018, December 23). Meet Iddris Sandu, who was once abandoned by parents' in Ghana but now the brain behind Uber. Retrieved from https://ghnkomo.com/meet-iddris-sandu-who-was-once-abandoned-by-parents-in-ghana-but-now-the-brain-behind-uber/.
Ramalho, C. (2019, October 21). Iddris Sandu worked for Uber, Google and Kanye. Now he wants to fix tech's diversity problem. Retrieved from https://www.wired.co.uk/article/iddris-sandu-tech-diversity.