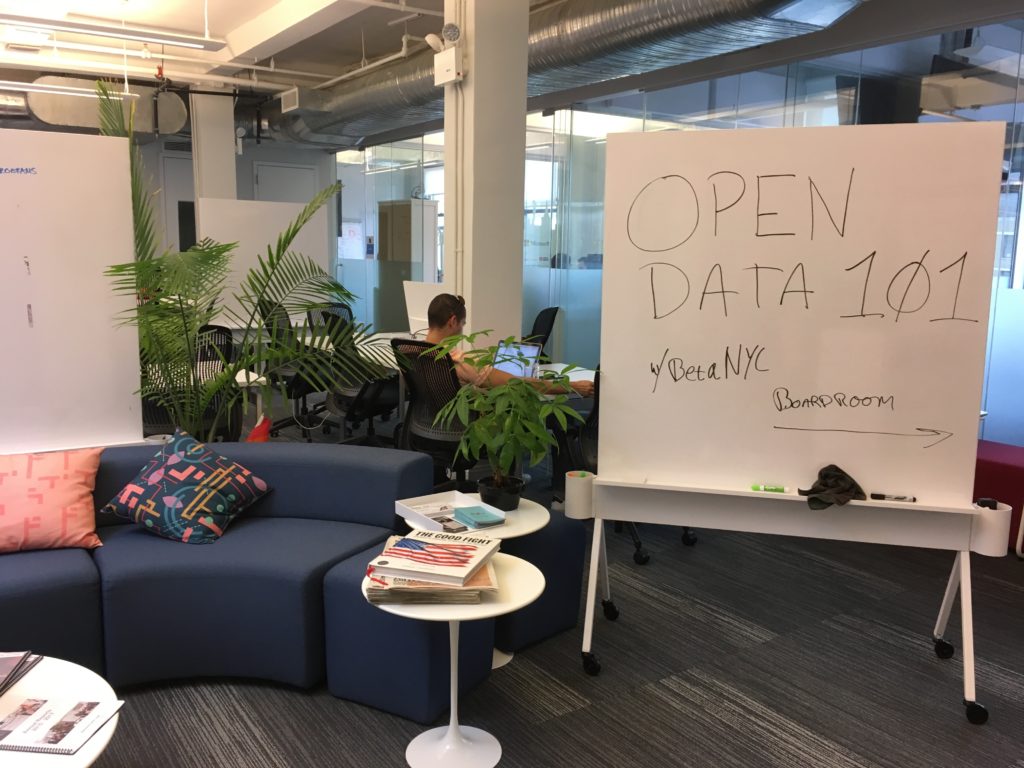 On Monday, I attended an event of high interest and of great appreciation. This is a free workshop held by Civic Hall of New York City, located at 118 West 22nd Street, 12th Fl, New York City, NY 10010.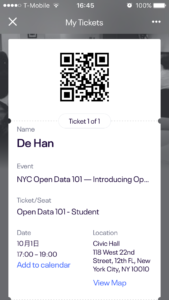 I found this governmental class on Eventbrite, this class is among several classes, seminars, conferences and networking events held under the organization named BetaNYC. Thanks to the platform Eventbrite, for making events open and known by all internet users.
To my surprise, I entered Civic Hall through a normal size door located at 22nd Street, which is just a 10 min walk from PMC. I thought of Civic Hall as large as New York Public Library, or even a site of tourism. It is not the same case here, but I am equal excited.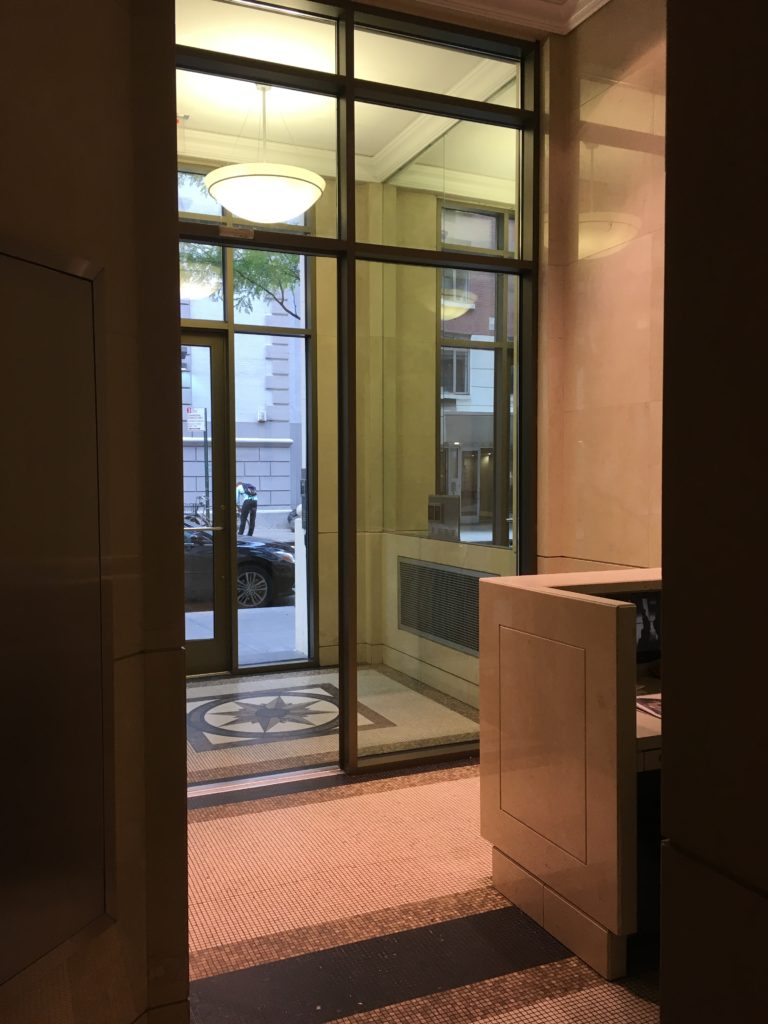 I looked for the event organizer Civic Hall, when I got home, they call themselves a "community space"  and there is a new place called Civic Hall @ Union Square just received approval by the full NYC City Council on August, 2018 and a estimated opening in the fall of 2020.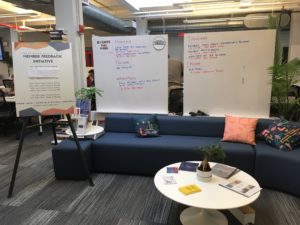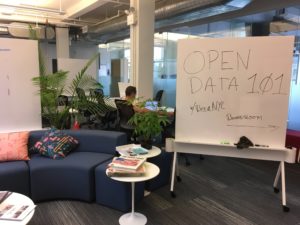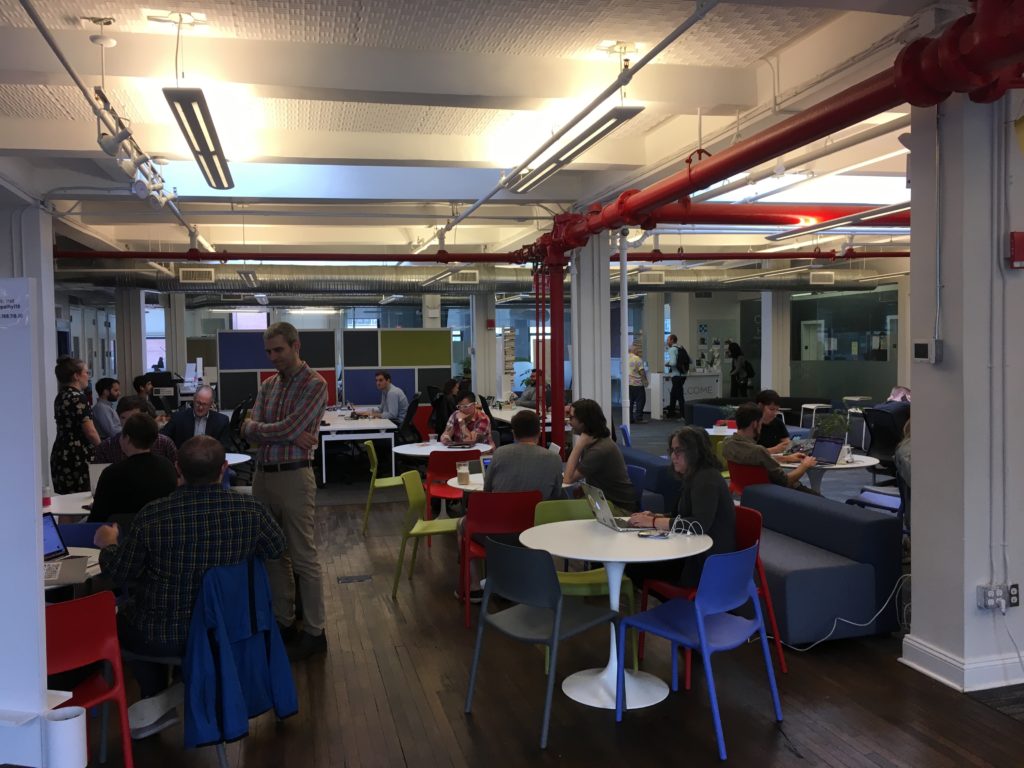 On the 12th floor, there is a welcome desk on the right hand side. It is of no difficulty to find the exact classroom, as there is an obvious big welcoming notice on the right white board, even when there is no one waiting at the welcome desk. In the "hall" of Civic Hall, there is another workshop going on, which made me less nervous as I am just one of many learners or participants with similar goals.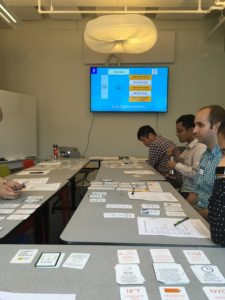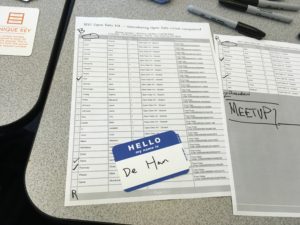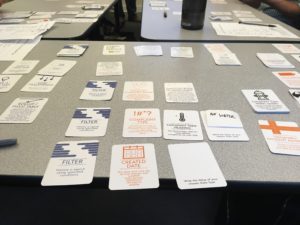 I am delighted to  find there are a number of classmates who share the same goal with me and as a hand craft lover, I am more excited when i see playful cards in this data related class. In the introduction session, I mentioned I am participating this class because event attendance related to my academic focus area is requested by my professor. However when I finished this interactive class I am just keenly waiting for the next open class. I am not a pure outsider with no knowledge of data as I have taken classes from school for several weeks. Still, this class is successful and reaching out of my expectation.  I will explain why I would recommend this type of classes.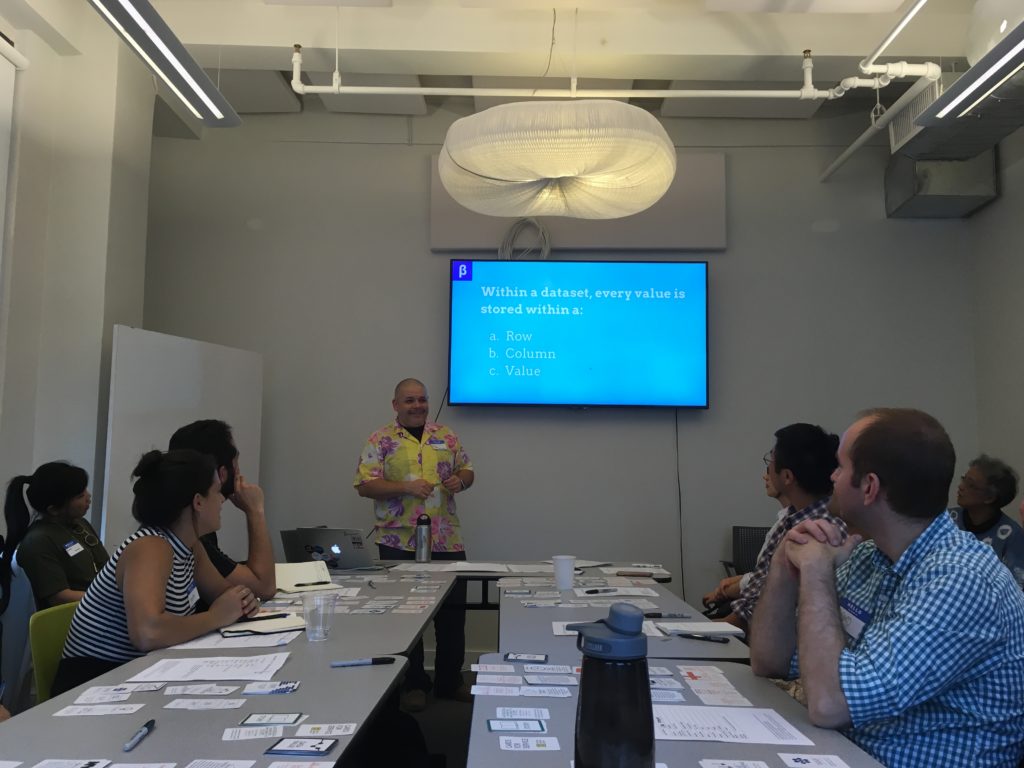 At the beginning of class, it was a normal lecture with fundamental knowledge of information and introduction to NYC open data set. Then comes the "human data icebreaker", which makes the class much warmer and everyone more relaxed.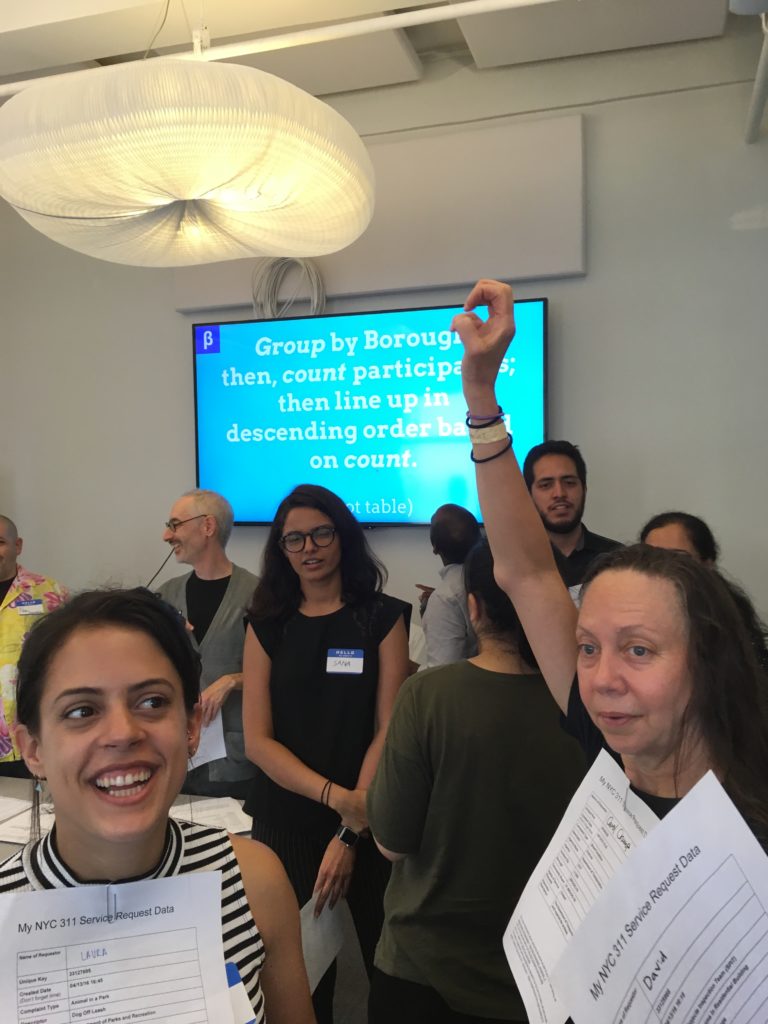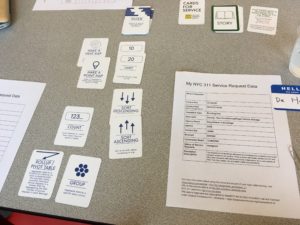 Human data icebreaker, is a class activity, with everyone holding one piece of service request of different cases under  several categories, changing shapes of lines in order to simulate the function of "filter","sort","Group by","Roll-up", "Count". For example, under the instruction: Rank the top 5 complaint types. First we need to "Group" our cases into different complaint types; then we "Count" how many cases are there; then we "Sort" our team into correct order of groups in line. After these steps and actual steps of walk we took, we are clear and correct to tell, which are the top 5 complaint types, interactively and visually.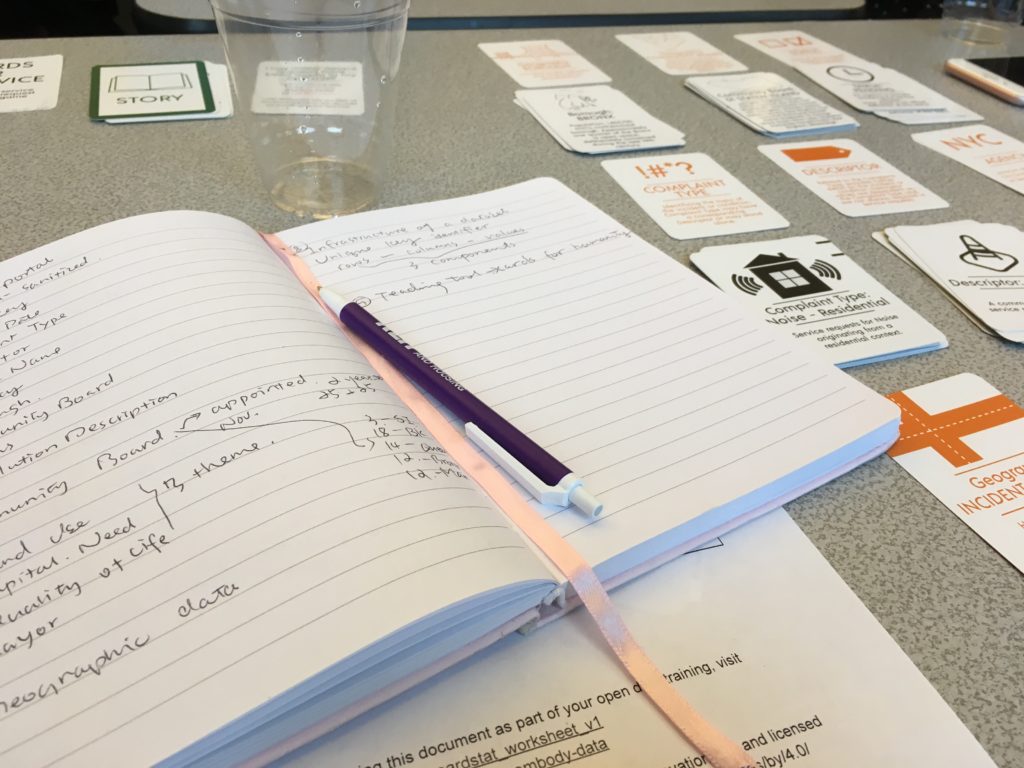 After the icebreaker exercise, everyone get to know each other better and feel closer, as we have been in the same data set and under one task. Each of us act as datum and we served together for a common purpose. We moved to the next activity : Playing with cards!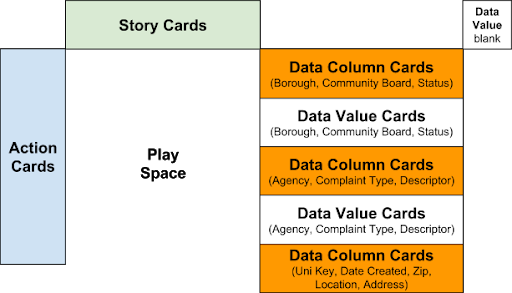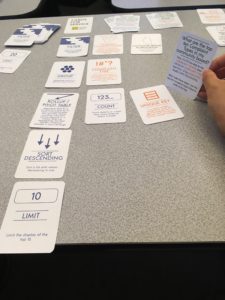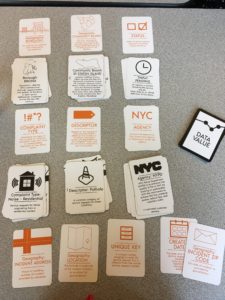 Before cases begin, we are introduced that there are four types of cards, "Story","Action","Data Column" and "Data Value".  We are encouraged to generate task on our own and then process the task as placing cards in possible steps. In this time, steps are taken with cards as displays rather than actual steps on our feet. This is much easier to understand and compare, instead of hypothetically calculating or processing in mind. After each case we need to introduce the task and the possible actions we took in order to accomplish the task, by processing as a data platform ourselves, we became confident when we actually operate the data set by NYC Open Data.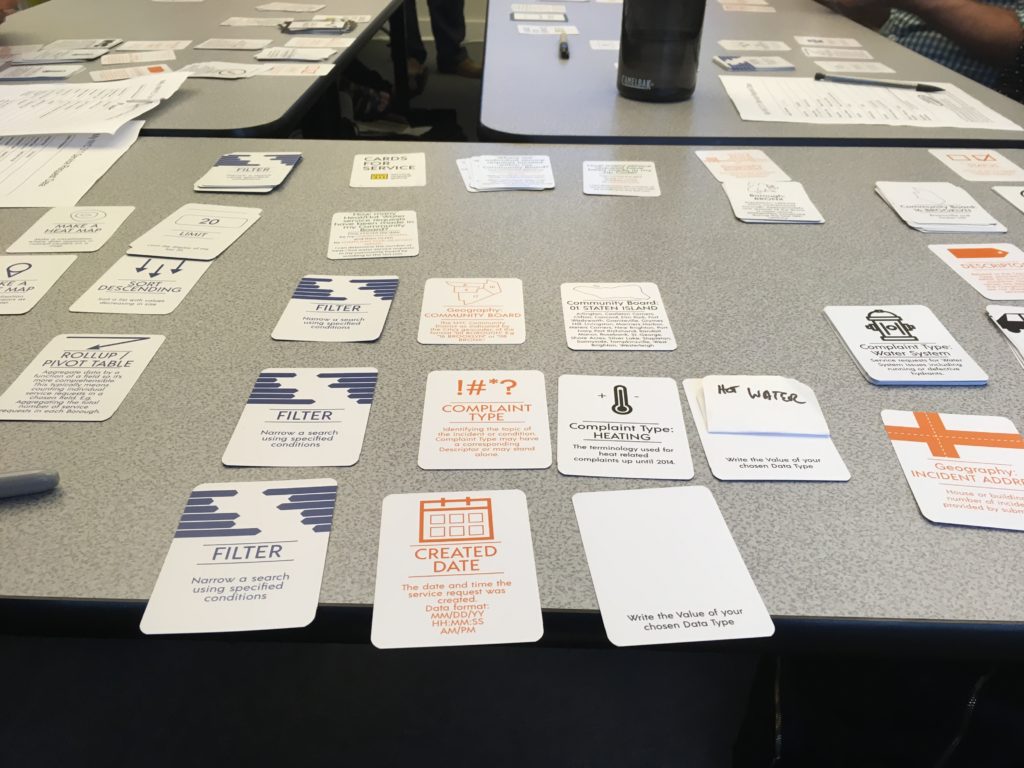 After several rounds of "card games", we were provided with handout of this class and we were informed that the second class Open data 102 would be held on Thursday.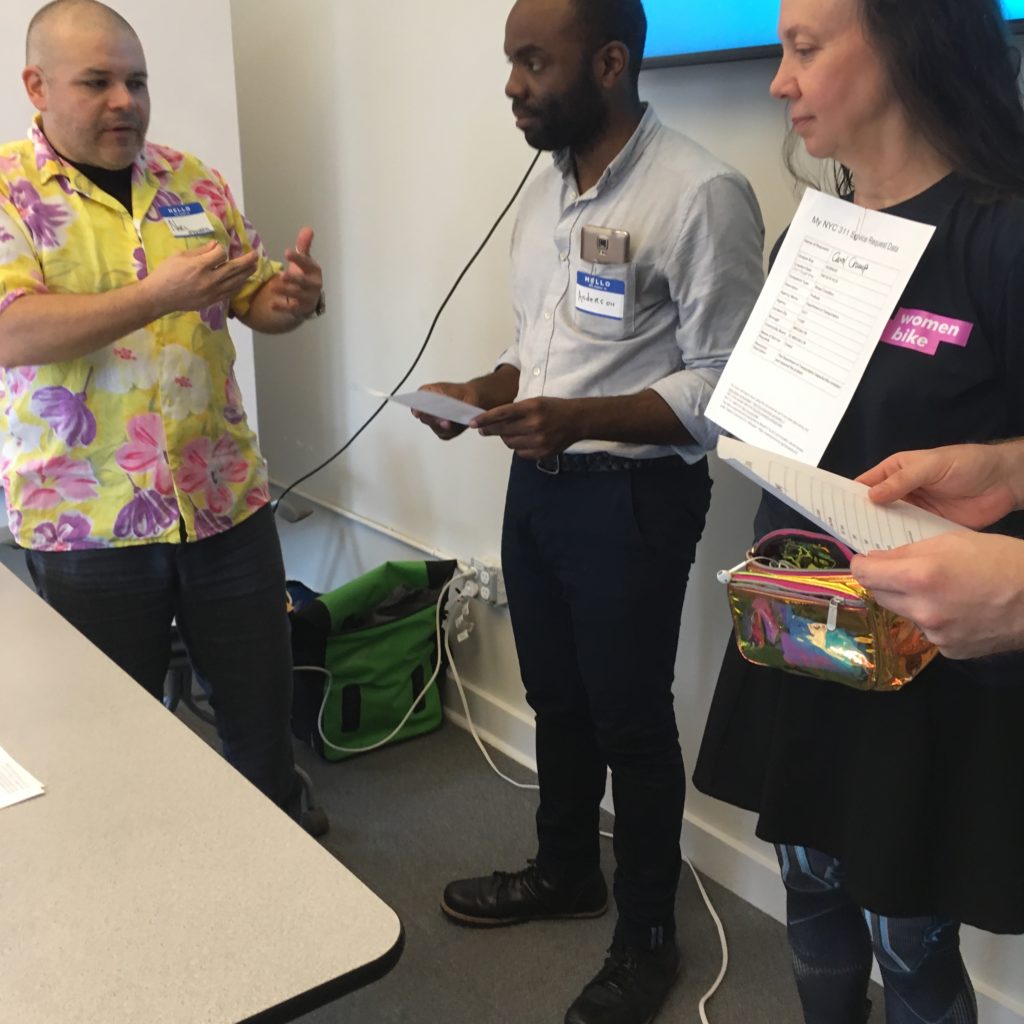 Thanks to  Noel Hidalgo, who gave this wonderful class (the first gentleman from left). Big Thanks to Beta NYC  (or NYC Open Data ) who provided Class handout, Slides and Cards to everyone. Thanks to Sloan Foundation who sponsored this class.
Additionally, here is the handout and slides for NYC Open Data class 102! Looking forward to the following classes.