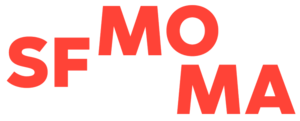 Digital Strategy at the SFMOMA
April 12, 2018 - All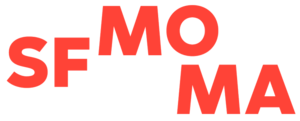 Since its inception in 1935 the San Francisco Museum of Modern Art (SFMOMA) has been in the forefront of innovative and successful museum strategy. This rings especially true after their reopening in 2016, to glean more insight on what it takes to not only stay relevant but true to your institution's mission, vision, and values I had the pleasure of reaching out to two staff members at the museum: Sarah Bailey Hogarty, the Senior Creative Strategist at SFMOMA, and Chad Coerver, SFMOMA's Chief Content Officer.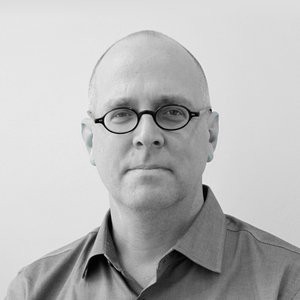 Question: What led you to work in Museums/Cultural Institutions?
Chad Coerver: I trained as an art historian with a focus on Italian Renaissance art and then gradually moved over to the Museum Field. After getting my degree I traveled for a few years, pursuing other interests. After leaving art history academia, I worked for a time as an editor. There is a lot of overlap between people in museums and people in publishing. Both professions straddle creativity and making things, but not in the obvious way.
Q: In your piece, "On Content Strategy", you seem to be in favor of a museum's digital strategy being a part of their overall strategy bc of how ingrained digital tools are into our day to day. How were you able to meld your digital and traditional strategy together to make sure it's cohesive?
CC: There is a lot that goes on to make sure we have a cohesive strategy. I maintain a couple of different processes, my full time job is basically to schedule everything. For example, when it comes to the exhibition positioning process I have to get all of the content producers around the table and work with them coordinate how all of the text is cohesive, making sure that any social media post or website text reflects the same idea. A lot of times this process starts about 2 years ahead of exhibitions. With our content streams we have to look vertically at all of their digital channels on a quarterly basis and then check back in on them on a monthly basis. We also do a stand up meeting at the beginning of each week. At the quarterly you talk about big strategy, going over the main themes (i.e. this year is the year of the woman) so making sure all the online stuff touches the theme. In our monthly meetings we go into deeper detail and then in our weekly check ins we look over really minute details.
Q: What do you think about open sourced digital strategy, like what the Andy Warhol museum or National Archive has done?
CC: SFMOMA is open sourced as much as they can be, we've published a collections API that anyone can download and work with. But just about everything in the museum is copyright protected so we (the SFMOMA) cannot be as free as we'd like to be because we have to respect artist wishes. There have been 2 or 3 efforts with big granting institutions to make museum code to universal, but they haven't really been successful. Digital people in museum spaces are open to sharing, but the kind of records a museum keeps makes it difficult. The kind of records kept for a mummy versus the records kept for a 19th century painting versus a design collection is all different so it is very difficult to standardize.
Q: Museum Apps tend to have about a 5% use rate, are you a fan of them or is there another way you prefer to reach out to visitors?
CC: Museum apps are often in the 1–3% rate. At SFMOMA app adoption is about 7% without a special exhibition, it jumps to 12% with special exhibition. There are a few reasons for this: There is a vast museum goers don't want to use devices. When we were rebranding I actually recommended maybe even making the museum a device free zone, 50–60% won't even consider it (using apps or devices in the museum).
Plus museums have very little promotional budget so visitors don't even know it's around. Surprisingly, there is no price sensitivity, visitors don't mind paying for everything. $25 to get in, $6 for special ticket, $8 or $6 for the rental, so it's about $40 bucks a person if everyone is paying for everything. Most visitors didn't have an issue paying for it, but a lot of our visitors have a fairly high income. A good amount of our visitors don't use our free app though, about 10–15% are too confused by the ux to use it because it has a very different design than other museums.
Q: Is it hard to find the device counter?
CC: Sometimes. We actually did an experiment with the device counter. For a time we put it on a bright red cart by the entrance and it was fine. After that we moved it by coat check, without the bright red branding, and the adoption rate went down by 1–3%.
Q: When developing strategy how do you take into account the ever changing field of social media? How do you make sure the sites you use are relevant.
CC: Relevancy is not just applicable to social media, it is also applicable to platforms. For example, our devices for audio tours are 3rd or 4th generation ipods. Right now they are still compatible with the content we use, but we're always preparing for the future.
All content you work on you have to be aware that you're going to have to port it to another device structure. One off structure is really dangerous. We have been making artist videos since the late 90s, sharing artist work in this way is part of our mission.
We've remastered the older videos from 640 x 380 so it can be put wherever. When making content they are always aware that it has to be ported to a variety of platforms. NAAHM has 4 people on their social media staff and they are doing the best (on social media) but you can't be on everything. Instagram has the highest interaction rate, Facebook is now an advertising platform because you have to pay for things to be to seen. Submission Fridays to be published on the SFMOMA Tumblr. Don't lace yourself into any one thing, everything has to migrate. If it can't travel its not working.
Q: Some museums treat their website as a separate "physical site" and develop separate content strategy for them, do you think that is useful to section off the website or do you think causes issues with cohesion?
CC: To start we see every digital experience out in the world as a tool to get a person in front of the physical art work. We're (The SFMOMA) not interested in VR experiences that will make it so you never need to step foot in the museum. A few years ago the Walker Museum wanted to become a art news hub. So they started syndicating and sharing things that had nothing to do with them directly because they want to be a art news hub. This is not anything we'd want to do, anything on our sites (or social media) has to reflect ourselves. But we do have the site.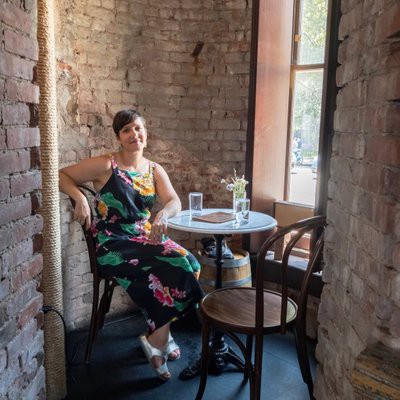 Question: How did you get into the museum digital strategy field?
Sarah Bailey Hogarty: Very circuitously. I began my career in curatorial as the curatorial assistant for the arts of Africa, Oceania, and the Americas at the Fine Arts Museums of San Francisco. During my time in that role, part of my duties including populating the website with curatorial content, including robust pages dedicated to the Teotihuacan murals, an interactive interdisciplinary curriculum that we collaborated on with the Conservatory of Flowers, as well as managing certain professional websites that the curators managed. During this time, I learned content strategy and web development on the fly. I was then moved to the Chief Curator's office and given the express mandate to increase curatorial content on the website overall as well as begin to develop curatorial social media content. From there, I began in earnest to work with cross-departmental stakeholders to support exhibitions and programming through digital content and media — including, but not limited to blog posts, videos, and interactives — which led me to my final role at the FAMSF, which was as the Social and Digital Media Manager.
Q: In your opinion, do you believe that a museum's digital strategy falls under the general museum strategy or is it it's own separate document?
SBH: Yes, I think that digital strategy is more and more just strategy. You can read more about this topic here from our Chief Content Officer, Chad Coerver.
Q:What do you think about open sourced digital strategy, like what the Andy Warhol museum or National Archive has done?
SBH: I think whenever possible, museums should create frameworks that are transparent and open. It is only with open dialogue and collaboration that we can all learn from each other and advance the field. SFMOMA Lab works toward this aim, publishing learnings, failures, and experiments in digital content and creative strategy. Additionally, the SFMOMA API is open and available for developers to interrogate freely.
Q: How does social media tie into your digital strategy?
SBH: Social media is one of the most important communication channels available to SFMOMA, so all content publication is done so in close coordination with the Marketing team, in which social media is housed. Additionally, social media promotion is imperative to the success of any piece of content, but especially video content on platforms like YouTube and Facebook. For example, the YouTube algorithm favors videos that receive a certain amount of views within the first 10 minutes of publication, so coordinating publishing cycles with our social media team can impact the long term success of a piece of content depending on the platform. Additionally, we often collaborate with our Marketing colleagues to create content pieces that are specifically geared toward our social media audiences and which may never express on sfmoma.org other than via the link posted out on social. In this context, we use social media as the gateway drug to deeper content experiences on sfmoma.org as well as conversion tactics.
Q: When developing strategy do you think the waterfall method or agile method of development is more beneficial?
SBH: We generally utilize a mixture of both. When developing any digital product or framework, iteration throughout the process is key. But if we're talking about the creation of a suite of content in which a curator (for example) has to be expressly involved, the waterfall approach aligns better with their working methods. We try to be flexible and match the project's structure to the desired outcome while being sensitive to the working practices of the key stakeholders involved.
Q: Some museums treat their website as a separate "physical site" and develop separate content strategy for them, do you think that is useful to section off the website or do you think causes issues with cohesion?
SBH: Yes, the website receives 5–7 million visits a year, a number which dwarfs physical museum attendance.Additionally, online audiences are far more wide reaching in their interests and motivations. We think of content in terms of concentric circles, with the onsite experience at the epicenter. At this epicenter, the content is most closely aligned with the curatorial program, heavily researched, scholarly, and historic — but still accessible. As we move out beyond the epicenter into the outer circles that comprise the website and social media, the content diffuses accordingly and respectively so as to appeal to those broader audiences.
---
Digital Strategy at the SFMOMA was originally published in Museums and Digital Culture — Pratt Institute on Medium, where people are continuing the conversation by highlighting and responding to this story.