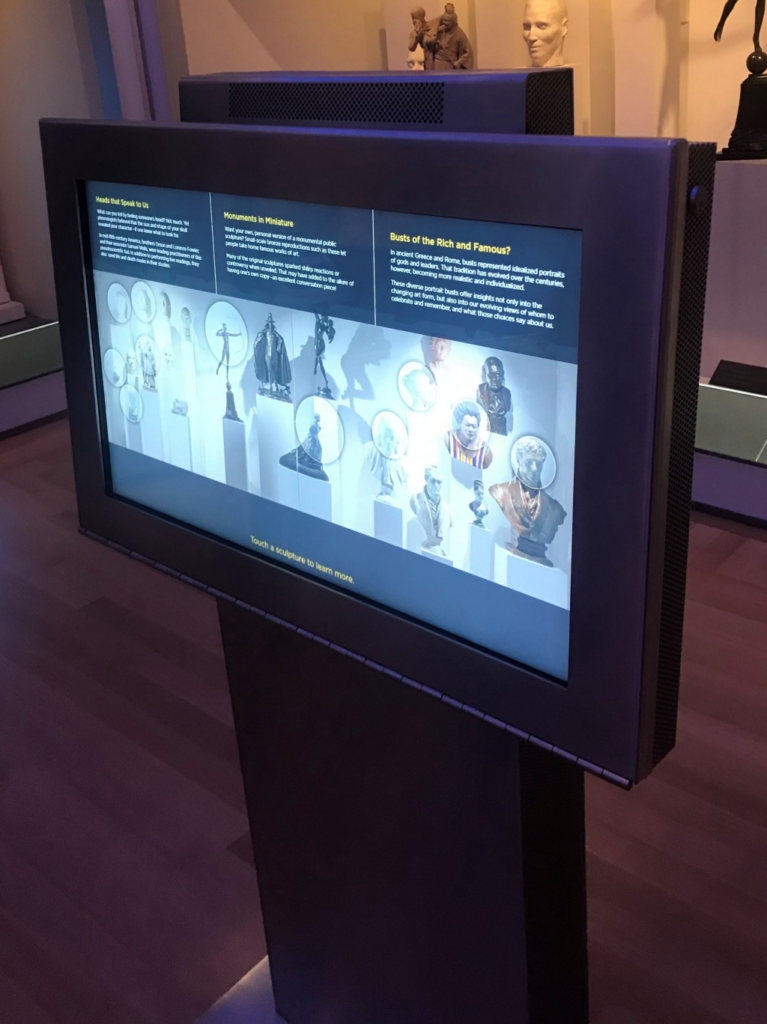 The Missing Component from Museum Digital Strategy
December 3, 2018 - All
Why museum digital strategy should include job sourcing…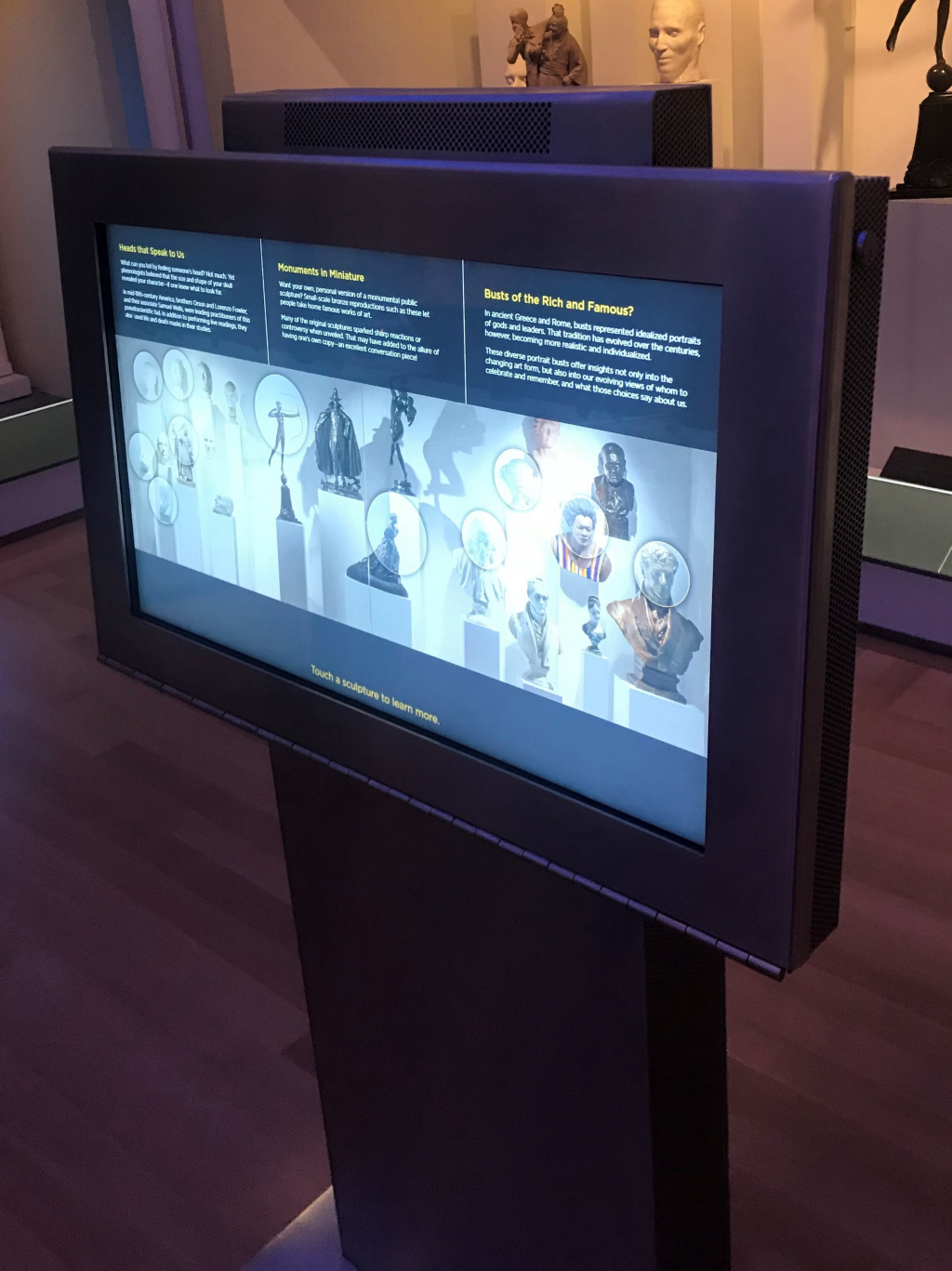 Over the past few years, museums have been discussing how to best incorporate digital tools and adapt to the rapidly changing, technology-centered world. There have been significant examples of both specific digital strategy documents and generic strategy with digital incorporated from institutions like the Tate, the British Museum, SFMOMA, The National Portrait Gallery, & the Van Gogh Museum. As more museums take action to better incorporate digital tools and create digital strategies there needs to be a broader discussion regarding what the strategies might not be addressing.
So, what is missing from museum digital strategies?
Museum digital strategies typically center around several themes such as access, collections, web presence, visitor experience. What is missing from that is the roles that might need to be created and filled, the skills that are needed and the specific expectations of employees in regards to implementing the digital strategy. A digital strategy realigns goals and focuses them around the digital capabilities of museums. This affords the opportunity to capitalize on areas outside the typical museum structure including creating new roles and new opportunities for individuals with different backgrounds. However, digital strategies are not currently being used for this purpose.
There are two key interrelated concepts that I believe should be addressed via a digital strategy to mitigate this disconnect:
Digital as an opportunity for new and different job opportunities
Digital tools as an opportunity to teach the public more about what goes on in the museum
1. Digital as an opportunity for new and different job opportunities
The first concept highlights the lack of internal discussion around the kinds of job or internship opportunities that are needed as more museums consciously incorporate digital into their plans. Strategic documents do not typically discuss expanding career opportunities or different types of backgrounds and skill sets of museum employees as a specific strategic goal. There is also a lack of consideration of these job needs in terms of budgeting for job salaries.
As the Knight Foundation states:
"Many art museums across the country lack internal digital expertise and capacity, hindering their ability to leverage technology to engage audiences, experiment and take risks"
Some museums are taking strides to make physical and financial space, such as the eight museums who received funding from the Knight Foundation to hire technology talent (read more). However, for the most part, this kind of job priority is minimal in museums.
Current museum staff often work with pay-scales lower than the commercial sector while also working with fewer resources. As Alex Morrison, Founder/director at Cogapp and Wired Sussex. Trustee at Art UK, states in his post, Digital at the Museum: Important, really? Distinctive, how?:
"How can the museum compete with well-funded local start-ups for talented digital staff at all levels? And even if staff can be attracted, how can they be retained and their careers developed? A staffing and resource plan has to be worked out that is realistic given the competitive climate and the internal sensitivities"
Those dedicated to digital in the museum is also low in numbers. A recent study by Kati Price and Dafydd James surveyed 56 institutions and found that "more than 80% of responses were from organizations that have ten people or fewer working exclusively on digital activity". In-house digital literacy is a key challenge facing museums as they make attempts to further adopt technology.
The article Development, Supply, Deployment, Demand: Balancing The Museum Digital Skills Ecosystem, maps out the way in which the need to meet visitor expectations has resulted in a demand for technology to be more innovative and how that has affected the deployment of skills in the museum. One important finding in this article is that
"Evidence from the case study museums illustrate how the UK museum sector is having to adapt in response to demand and supply issues, but that it is struggling with the tension between specialist technical skills and generalist digital skills and literacies."
They go on to explain that digital is typically deployed in a small number of departments or on a need basis, despite digital being seen as a shared responsibility across the entire museum and argue that a system where the museum prioritizes a wider digital literacy can create a more transformative and innovative workforce.
2. Digital tools as an opportunity to teach the public more about what goes on in the museum
The second concept is often a major issue regardless of how successful a museum might be when it comes to incorporating digital roles. A disconnect exists between museums and public awareness in regards to the roles of museum employees.
For instance, an initial google search of "museum job roles" reveals the standard classical positions in museums.
However new roles and departments are emerging involving areas such as Digital Officer, Digital Outreach, Media & Technology.
In Mapping islands: Visualizing a job history dataset, Sarah Outhwaite tracked the change of museum technology-related jobs pulling together job titles and descriptions over the past 50 years. The search revealed that the terminology used jobs reflects a shift to terms such as media, content, creative, production and more recently, community, engagement, social. The applications of technology and technology oriented jobs are especially trending towards audience engagement.
To counter this change, digital technologies can be utilized to make certain roles more transparent. Blogs from a variety of museum employee perspectives, social media 'takeovers; by different departments, or videos depicting some daily aspect of a museum employees job are just a few examples of how museums can build greater public awareness of both employee roles and needs, while at the same time engaging audiences in a new way.
Both these concepts discussed above go hand in hand. So how are they related?
First, broadening the public understanding of what people do at museums can inspire more individuals to pursue a career in museums and encourage people toward this career path. This is made possible by creating a better understanding of what museums do and why it is important or meaningful to be a part of. Simultaneously, prioritizing which specifics jobs and skill sets are needed in a digital strategy can open the door to creating the budgeting and space to allow for new individuals to take on these roles in the museum sector.
If digital related jobs are approached more thoughtfully, then museums will be more successful at meeting the wants and needs of audiences in the 21st century. If a shift does not occur then big companies with more money to offer will draw potential digitally-minded employees away from the museum sector. Without these types of employees, museums will continue to struggle or play catch up when it comes to the incorporation of digital.
Fill the Gap: Digital Strategy Objectives
There are 3 key objectives that could be included in a strategic document to help this challenge.
Be specific:
When forming a strategic document it is important to tie an individual or group to each action plan who has the expertise on staff to get it done. If there is not a person who exists in the museum already then that indicates a need to add a separate action plan that maps out the creation and implementation of that new role.
Empower existing staff to use digital:
While the perfect role and person might be out there, realistically, the museum budget might still prevent bringing on new staff. For more success in the adoption of technology, the responsibility of digital needs to be shared amongst all staff members. Providing training sessions or workshops to deploy these skills and empower staff with the knowledge and motivation to bring digital tools to the forefront of all departments.
3. Make the internal external:
When rethinking how digital can be used effectively in the museum whether it is for exhibitions, public programming, education, etc., what can be added to the discussion is the employees themselves and how to use digital to create a more open understanding of what museum employees do. Set objectives and make an action plan that focuses on how to bring the behind the scenes work to the public eye.
There is competition on every front for museums, for visitors, for employees & for funds. Digital tools are a way to compete. In order for a museum to fully immerse itself in digital, there is a lot more room to grow in understanding what digital can do for a museum in the first place.
Referenced Resources:
https://knightfoundation.org/press/releases/art-museums-across-the-country-to-hire-technology-talent
https://blog.cogapp.com/digital-at-the-museum-important-really-distinctive-how-64146db1a338
http://mcn.edu/mapping-islands-visualizing-job-history-dataset/
https://mw18.mwconf.org/paper/development-supply-deployment-demand-balancing-the-museum-digital-skills-ecosystem-first-findings-of-the-one-by-one-national-digital-literacy-project/
https://mw18.mwconf.org/paper/structuring-for-digital-success-a-global-survey-of-how-museums-and-other-cultural-organisations-resource-fund-and-structure-their-digital-teams-and-activity/
---
The Missing Component from Museum Digital Strategy was originally published in Museums and Digital Culture – Pratt Institute on Medium, where people are continuing the conversation by highlighting and responding to this story.