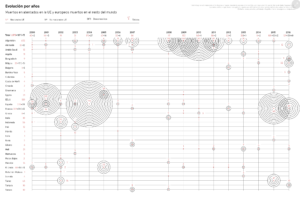 Water Quality, Cost & Consumption in NYC
July 10, 2018 - All
Water quality, cost & consumption in NYC,
After looking for meaningful data regarding the city of New York, I found a lot of research based on the water consumption, usage, price, and complaints regarding the city. My first approach contrasting this useful information and see what I learned from them.
The inspiration behind this research is in a visualization of a graphic design studio called Relajaelcoco Studio. They show a contrast of deaths in attacks against the EU and deaths of Europeans around the world. This visualization fascinates me because of the legibility and the work-line of the illustrations. That inspired me to create something meaningful for a certain region like the one I live, and the context was water: How can we understand our water consumption patterns and use it with a good purpose? – Was the question asked.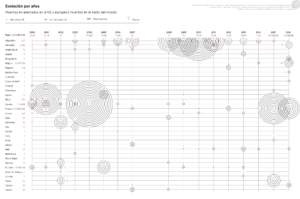 The materials used for this visualization were, a data set collected on the internet, on websites like opendata.nyc and the software Tableau Public. This material helped me to achieve a clear understanding of the scenario happening in NYC regarding its water consumption.
The results of this research were interesting. By contrasting all of the information gathered I could see that quality is not related to price or population. That insight could lead us to understand a lot of health issues related to water in the five boroughs. Places with good water quality don't have the biggest prices and still have a huge population. Another interesting finding was the fact that Staten Island is paying almost nothing for water, but they are having the worst quality related to water. Above all, this research was revealing and interesting at the same time; it revealed a lot of patterns and insightful thoughts about the water consumption of the city.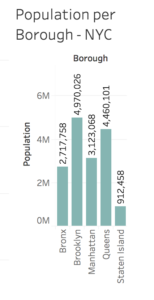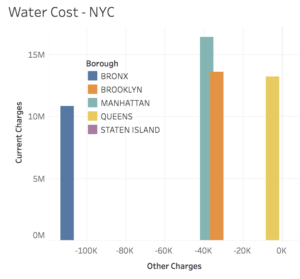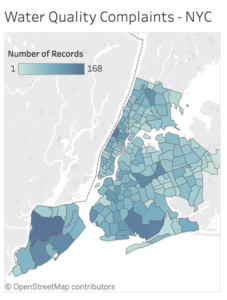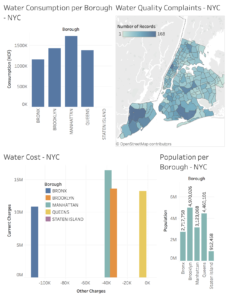 https://public.tableau.com/views/Book3_7550/Dashboard1?:embed=y&:display_count=yes&publish=yes
The post Water Quality, Cost & Consumption in NYC appeared first on Information Visualization.