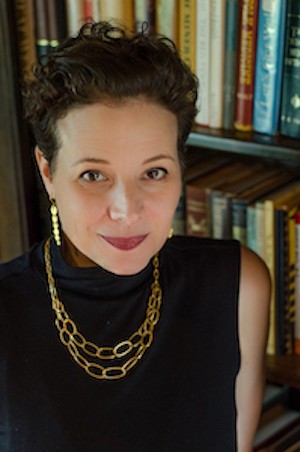 A Conversation with Rosanna Flouty
April 18, 2019 - All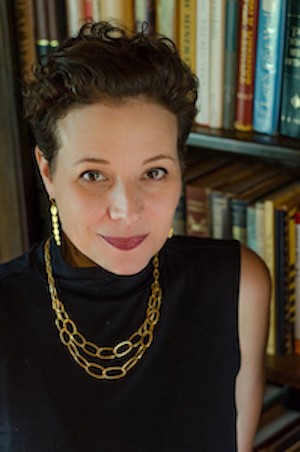 I had the privilege of speaking with Rosanna Flouty, museum studies professor at NYU and museum professional, at her office in Greenwich Village. Rosanna's work has brought her to museums like the Guggenheim, the ICA Boston, the Whitney, and the Broad. Oftentimes, she has positioned herself at the forefront of digital media allowing her to change attitudes towards new media, develop technology-based educational programming, and implement innovative online training for a museum's front-line staff. Rosanna gave insight into how an educator and museum practitioner considers one's professional path into digital media, digital strategies in museums, and teaching digital skills to emerging museum professionals.
Technological Beginnings
Rosanna received her Bachelor of Arts in Art History and Studio Art from Emory University, where she worked at the university's Michael C. Carlos Museum. For four years, she produced label copy, adjusted lighting, and installed shows as an exhibition designer. She credits this experience as one that transformed her future museum practice, giving her unprecedented technological skills.
"I ended up having this incredible experience for all four years in exhibition design, but at the time there was a very savvy museum director named Max Anderson, who was at the forefront of thinking about the museum's role in embracing new technology."
During his tenure as director of the Michael C Carlos Museum (1987–1995), Max Anderson championed Atlanta-based projects that supported underrepresented voices and ideas in museum spaces. While Rosanna was a student and employee at the Carlos Museum, he was experimenting with virtual reality and its application in docent-led tours.
"This is 1993, and the museum was spending time thinking about what it's meant to hire actors to act as avatars in the galleries and approaching visitors and meeting them where they're at. Thinking about what it means to get a tour through the museum through a 13 year old girl's voice versus a more traditional docent which tends to lean towards an older, more established in life person, and trying to see what personalities visitors might be gravitating towards."
Although Rosanna's job as an exhibition designer mainly utilized her studio arts background, Anderson's interest in technology ensured all Carlos museum employees gained rare technological skills. Every museum employee could access Photoshop as well as early 3D modeling and digital exhibition planning tools.
"It was super formative to be … working alongside professors and helping them get shows mounted, and I think being able to see … the immense work put into bringing those shows together. I don't know if I could have ever articulated that's what I wanted to do with my life."
Rosanna explained that having executive leadership interested in implementing technology is necessary in shaping institution-wide thinking. The access to new digital tools and thinking processes was incredibly formative, and opened doors later in her career. After graduating from the Art + Design Education Graduate Program at Rhode Island School of Design, she began applying to education programs at the Guggenheim. Her HTML and Photoshop skills made her viable for a position implementing technology-based educational programming, an skillset she wouldn't have had access to without the leadership at the Carlos Museum.
Thoughts on Digital Strategies and Digital Projects
Over the course of Rosanna's career, she has had jobs at established art institutions, as well as museums opening their doors for the first time. I was curious to learn what her thoughts were regarding how museums handle their digital strategies (or if they have one at all).
"It's always a deck that will be unfairly stacked against a museum that has been established for a hundred years that is trying to pivot to think about digital strategy. For a museum that is taking on a brand new identity, plus new staff, plus new ways of articulating what their mission is, It is always going to be easier for that new or rebranded museum. For museums that are already established, I think the demands for what museums are and how they exist in our society are so much more expectant than it was hundred years ago, and certainly even just ten years ago. It is always going to be easier for the newer museum to even have or possess digital strategy."
She believes strategic reports are evidence of an institution's larger belief system. If an institution understands the integral part technology plays in the life of the museum, they are more likely to create digital strategy for their institution. Newer museums understand the part digital plays in the public's perception of them, and plan intentional space for it in the fabric of their museum.
"[New museums] have the space to put themselves on the map in a year like 2019 where the expectation is: you think about the branding, the marketing, the social media voices, and these things are much more intentional than looking over one's shoulder thinking "wait everyone is doing this, we should be doing it too."
Many digital strategies and digital projects has been made possible by major corporate funding initiatives like those from the Knight Foundation and Bloomberg Connects. Philanthropic sponsorship has help museums make major digital transformations by providing the capital needed to execute them and help museums put themselves on the map.
"Bloomberg alone as a corporate sponsor has moved the needle over for all the major museums to be able to execute multi-year digital projects. Without that funding, I don't know how many of these initiatives would have ever gotten off the ground, because they're never really seen as something to fundraise against."
Emerging Technology In Academia and Beyond
At NYU, Rosanna has been leading a course on interactive technologies. It is a course in which graduate Museum Studies students conceptualize, develop, and build their own interactive design solutions to accessibility and societal inequalities. Each student is paired with an undergraduate computer science major/minor who takes the design brief and creates a working prototype collaboratively. Her course illustrates the process museum professionals go through when creating an app or in-gallery interactive for their institutions.
"This class mimics what really happens in the museum sector; hiring a programmer means there still needs to be a translation piece to articulate the main aims of the project. If those aims are not clearly defined, early prototypes and then in turn, the end product, tends to suffer"
When asked about emerging platforms and experiences Rosanna is currently excited about, she shared she's developing a new course focusing on AR and VR experiences for next spring. She is creating this course, not because she is merely or necessarily excited about the current AR/VR offerings, but because academia is a space where ideas can be confronted and critiqued. Augmented and virtual reality experiences are still in a commodified state within cultural institutions. As Rosanna says "no one is really provoking the why" of these technologies quite yet.
"There is a diffused set of criteria that we are designing against to make (AR/ VR) experiences happen. The tools are still too expensive for museum professionals to experiment with. I think with AR and VR, we're now hitting a place where the technology is getting less expensive, but still just out of reach. We're still trying to think of what criteria would make a great AR or VR experience… and do we want people to experience (AR/VR) and have a new relationship to an art piece or do you want people to keep coming back and finding more."
As an emerging professional, it was great to be able to pick the brain of a practitioner who has a history of creating change in museums through digital projects and education. Rosanna's expertise in new media, along with her keen-eye into the changing perceptions of digital in the cultural sector, gives me hope for the future opportunities in technology at cultural institutions.
---
A Conversation with Rosanna Flouty was originally published in Museums and Digital Culture – Pratt Institute on Medium, where people are continuing the conversation by highlighting and responding to this story.