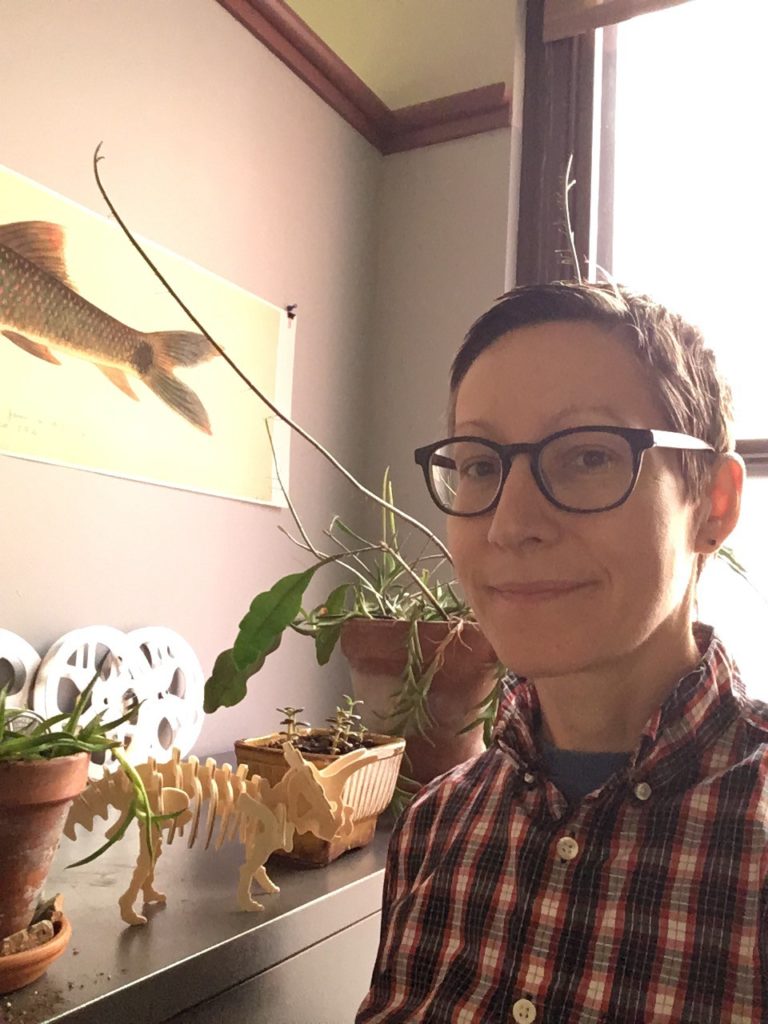 Digital Systems at the American Museum of Natural History
November 26, 2018 - All
For this interview, I interviewed Jen Cwiok, the Digital Systems Librarian at the American Museum of Natural History and a Visiting Assistant Professor at Pratt Institute, where she teaches Museum Information Management: Collection Cataloging & Digital Technology with Iris Lee.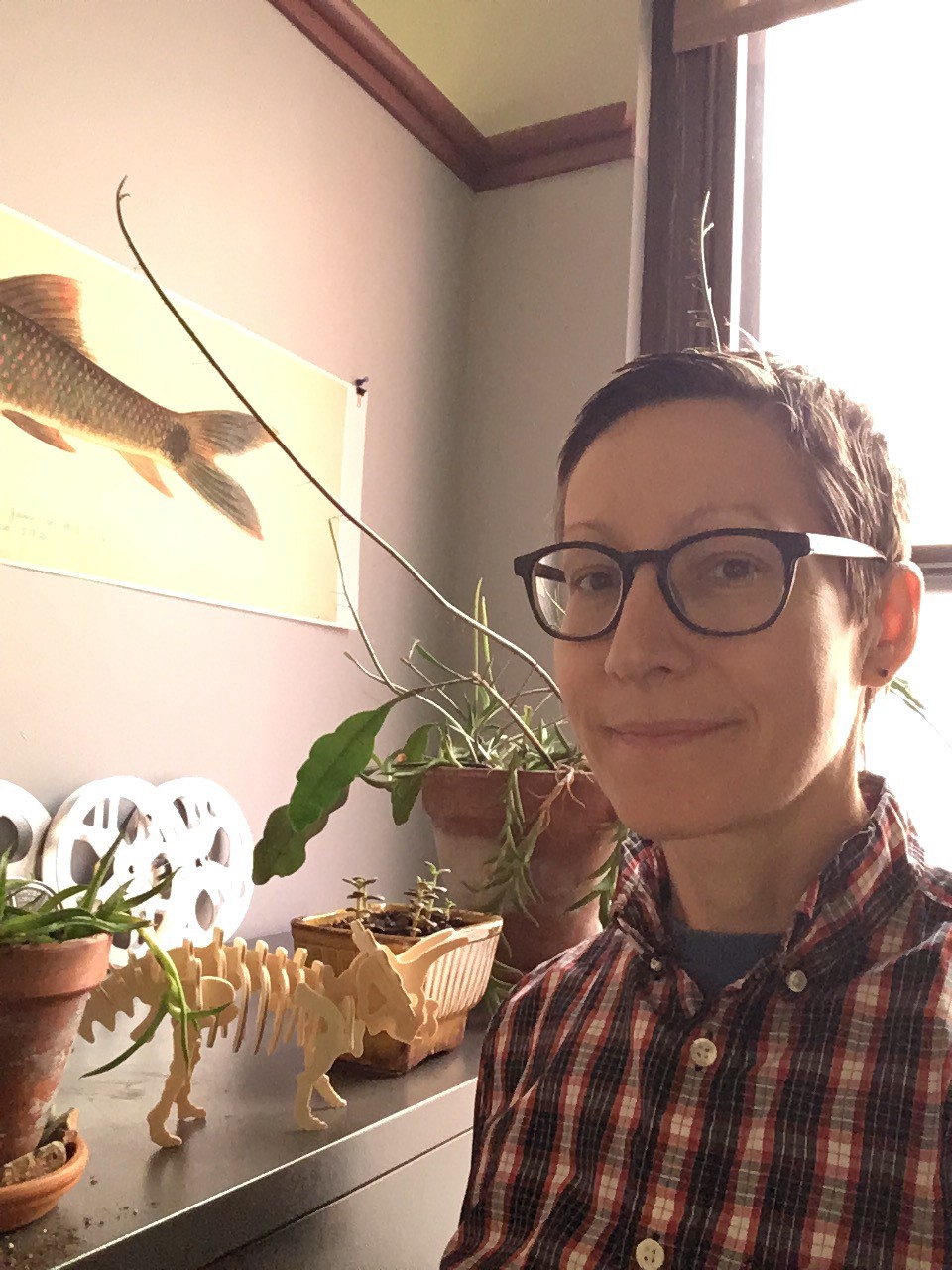 Q. What is your job title?
Jen Cwiok: Digital Systems Librarian.
Q. What does that entail?
JC: I manage all the library servers, so that 3 on premise and 2 on the cloud, I work with IT, and I work with programs like Omeka, ArchivesSpace, xEAC, WordPress, D Space, etc.
Currently we are working on updating the museum's CMS (content management system). We are digitizing photographs, rare books, field books, out of copyright material and we work with the Biodiversity Heritage Library (BHL) and Internet Archive. We also use Macaw, which was developed by the Smithsonian and I do a lot of workflow stuff, making sure to note how everything should be digitized and passed on.
We are also always in the process of digitizing our reels of film from expeditions, it is really expensive to do so we get grants to do about 3–4 reels a year. We work with NFPF (National Film Preservation Foundation) and we were getting the films on tapes before we started to ask for digital files of the films, and now we get them in 4K.
I also make sure we have a good relationship with IT, since we can work so closely with them, and we are in the process of a digital asset management system (DAM). We are in deep need of a DAM, since nowadays things are being born digital, not just being scanned and you have to make sure to take care of it. The library has to figure out its new role.
Q. What is your educational background?
JC: I got a B.A. in English from the University of Georgia (UGA). In 2004, I got a M.L.I.S. from Palmer School of Library and Information Science.
Q. What led you to work at a library in a museum?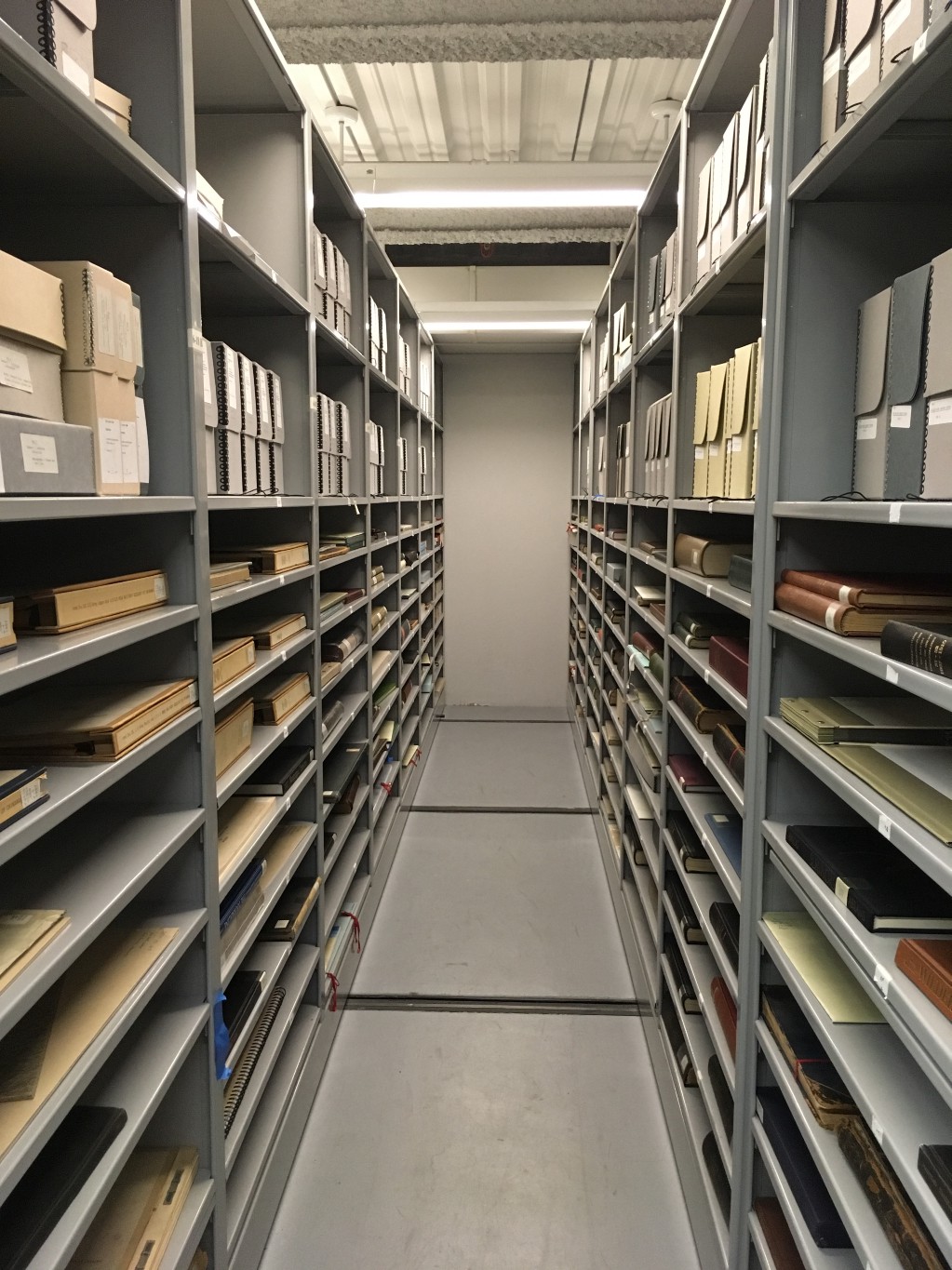 JC: I wanted to work at a library because while I was an undergrad at UGA, I saw that anyone could come into the library, which is different from many other university libraries. It really showed me that a library is one of the few place where everyone can be on equal footing. That is also why I actually wanted to originally be a public librarian.
Working in a museum now was really just luck, I was working at Marvel Comics as a Digital Archivist, a friend from library school saw a job listing at AMNH, and applied. It was part time, but I took it. I freelanced until just last year, as the position was still part-time until last year, and I still have all of the same responsibilities, nothing has changed except now I have a reference shift. Working at AMNH is also just the perfect mix of academia, science, and education.
Q. How long have you worked at AMNH?
JC: Since 2010, and only full-time since last year.
Q. How did you become interested in working with digital media?
JC: After finishing with my undergrad, I took an adult education class in the 90s where I learned how to work with HTML, Flash, and NetScape and then I got into building websites. Eventually then I came to New York and started library school, where I took a cataloguing class, which felt like a breeze. Then I took a Metadata class where the professor had a more philosophical approach to metadata, which got me thinking about information. Questions like "Who's describing things?", "Who sets up these frameworks?", "Who is it meant to serve?".
So I came into it in a really backdoor way, when I first got to New York, I worked in a library in a banking firm, then I worked at Condé Nast, where I cataloged, and it was digital images and photography than anything else. Then I worked at the Granger Collection as a metadata librarian, and then as mentioned at Marvel. I really liked working with creative things, although I didn't set out to do that.
Q. Has there been a project that you've worked on that you've enjoyed more than others?
JC: What I like is that all the projects at AMNH are so varied and I have a lot of freedom to make decisions and do want I think is best without too much governance. Everything builds on itself so nothing really ends, so it's hard to single one project out.
I had the opportunity to leave AMNH but I decided to stay. I work with really talented people and it is fun to work with everybody. We are also lucky because the work we do always shows results, I'm always being shown why I do this.
Q. What are some of the challenges that your department or institution faces?
JC: The biggest challenge is a lack of money in the department. Along with lack of personnel and lack of a DAM. The department could also use a dedicated programmer to the library, along with a full time digital archivist.
Q. Does your museum/department have some sort of digital strategy?
JC: No, there is no current digital strategy. Right now we are very interested in access and making sure to connect collections, and we have made sure to standardize different things across the museums, such as halls, people, and exhibitions. We have promoted databases across the museum and we have cataloged our archives, photos, and field books. We are really trying to make the library more of a gateway, and so we think that people should be able to find everything about what they are looking for in one search. We want to de-silo the museum, and it has been slow but we have made a lot of progress.
But we have not worked on digital preservation, and are currently working on a digital management system.
Within the museum, there is a lot of emphasis placed on high speed computing, of course because the museum wants to make sure it keeps up with other reputable institutions. There are also big datasets that the museum has to make sure it has the space to store, some papers published are multiple terabytes and we want to make sure that the digital repository is able to store those papers.
We also make sure that if there's a link in a book that is on our website, to make sure people can always find what they are looking for. We have a DOI (digital object identifier) database, Crossref, to make sure there are no dead links, and we also make sure to always keep it updated, which goes back to our focus on access, we want to make sure things are always accessible.
Q. Do you have any advice for students who want to pursue a similar career?
JC: I would say to make sure to maintain your connections to your professors and the people who work in the field. People who work in GLAM (galleries, libraries, archives, and museums) are very giving in nature, so I think the people who are the most successful are the people who take advantage of that. Take any job anywhere near your field, do whatever you have to do to get your foot in the door, don't be shy. Never let it stop you if you don't meet all the requirements for a job, apply anyway. Make sure to go for things. If you get an interview, don't be shy about asking for tips. Make sure to get internships.
---
Digital Systems at the American Museum of Natural History was originally published in Museums and Digital Culture – Pratt Institute on Medium, where people are continuing the conversation by highlighting and responding to this story.