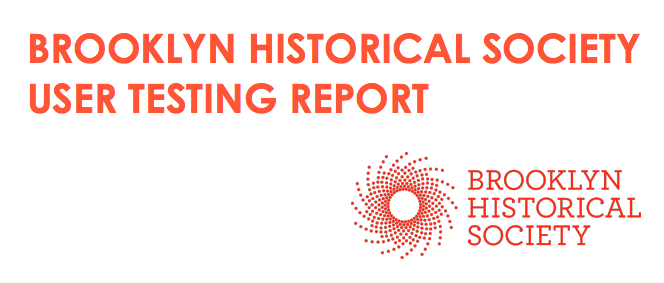 Usability Testing of the Brooklyn Historical Society Website
May 11, 2018 - All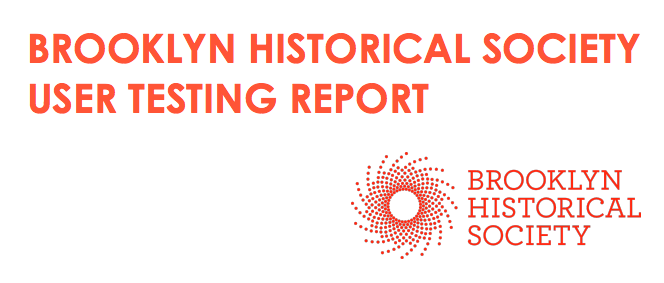 In this project, five students developed a user testing plan to identify potential usability problems found on the Brooklyn Historical Society's website (brooklynhistory.org). Ten participants who were familiar with BHS and/or interested in the history of Brooklyn were recruited and completed a series of tasks and questionnaires. After all testing was complete, the results were reviewed and recommendations for potential usability problem areas were provided.
Three major themes of usability issues were identified:
Content pages have flat information hierarchy, are text-heavy, and lack interesting visual elements
Navigation bars on both the BHS website and the Online Image Gallery page lack contrast and contain labels (for example, 'Public History') that are not user friendly
The deep navigation menu on the BHS website often lead to participant frustration and confusion
To address the usability issues we make the following recommendations:
• Reduce the amount of text and add visual elements to the Search the Collections Page
• Improve the visibility of the Online Image Gallery navigation bar and search features
• Reorganize the Membership page for clarity and add visual elements
• Condense the Public Program Page and add an analog calendar
• Simplify and rearrange the left navigation menu and conduct further research
Author information
The post Usability Testing of the Brooklyn Historical Society Website appeared first on #infoshow.